What's inside?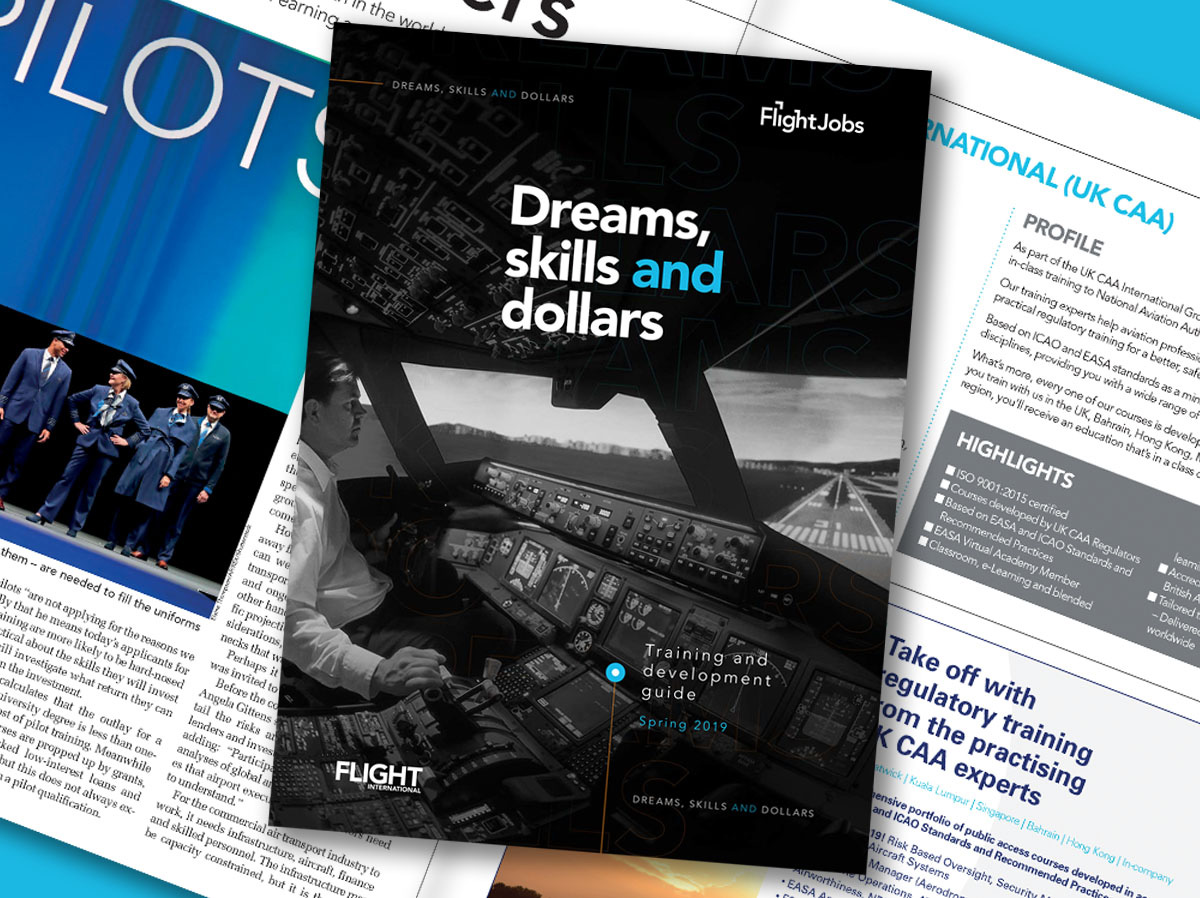 As the place for skilled aviation professionals to grow and develop their careers, Flight Jobs keeps a close eye on future trends within the aviation industry
By 2040, Airport council international (ACI) has predicted that the aviation industry will grow by 4.1% ($20.9bn) as a result of airport passenger traffic increasing by 100%.
In addition, CAE forecasts a severe pilot shortage, estimating 110,000 - 40,000 pilots will retire within the next 9 years alone, putting pressure on training bodies and airlines to upskill and recruit pilots quickly.
With such a prominent growth expected, how can the industry sustain this alongside an ever decreasing pool of experienced pilots?
Written by Flight International's leading journalists, our Spring 2019 Training & Development guide takes a closer look at how the industry is expected to shape over the coming years, and highlights challenges to be overcome. Highlighted topics covered include:
Pilot Recruitment
Pilot training & funding
Fleet Growth
;